Vista Tutto Consulting combines 20 years' experience with a holistic approach to business. Harmonising business goals with staff empowerment and life-skills. Our team focusses on Strategic Business Development and Representation.
Our services include Business Representation, Staff Skills Development and Training; Leadership Guidance and Empowerment concepts; Communications strategies; and Life Skills Development.
Lying at our very core, is people empowerment. Be it top-down or bottom-up, Vista Tutto focuses on six strategic approaches.
Business Representation
Geographical representation of tourism trade partners. In-office training and presentations. Representation at Trade and Travel shows.
Staff Training & Development
In-house training of staff on tourism-based systems. Geographical destination training. Staff development through education.
Leadership Skills Development
Empowerment Concepts. Manager on-boarding processes. Communication and management strategies. Public speaking.
Life Skills & Wellness Concepts
Work/Life balance and integration. Coping mechanisms. Healthy habits and holistic living. Working smarter, not harder.
Communication Strategies
Inner workgroup communication. Email etiquette. Communicating with clients. Speaking your language effectively.
Business Development
Branding and Visibility. Systems analysis and implementation. Staff development. Building a work-place culture. Risk analysis and strategies.
Generating Colorful Ideas.
Solving Big Problems.
By taking a holistic approach to business and staff empowerment, our model encourages bottom-up and top-down innovation. Small ideas result in significant change.
By taking an East meets West approach; Vista Tutto combines Western business strategies with Eastern lifestyle methodology. This creative approach allows us to tap into and enhance people's core talents, and develop effective and sustainable environments and strategies, whereby the top hierarchy of needs are met – ensuring self-fulfilment in the lives we touch, while at the same time exceeding the scope of any project we work on. Ultimately creating a superior relationship between businesses and their stake holders.
The Sanskrit word "Prana" refers to the all-encompassing life force within us. Prana cannot be measured, but only be felt.
Vista Tutto's holistic approach is based on the four paths of yoga, namely: Karma, Bhakti, Raja and Jnana. Each project that we undertake is underpinned by the principles of these four pillars.
Through this approach we aim to understand the scope from the business' perspective (Jnana). We employ our expertise (Raja) through our actions and guidance (Karma) to better and empower the lives we touch (Bhakti).
Karma (Action)

Bhakti (Emotion)

Raja (Mental)

Jnana (Intellectual)
This "how-to" story brings together a plethora of technique, all of it designed to prepare us for that sudden and unpredictable snap of the teeth, the ecstasy and darkness leading up to and following it, and the absolution a well-trained ear, a good set of lungs, a developed sense of smell, and our greatest faculty gives us. Prana.
iEQ9 Practitioner
Accreditation as an iEQ9 Practitioner gives us access to the Integrative Enneagram Tools which offers us an unparalleled depth of insight into enneagram types, personality, motivation and self-limiting beliefs, creating the potential for accelerated, integrative and sustainable development in individuals, teams or organisations.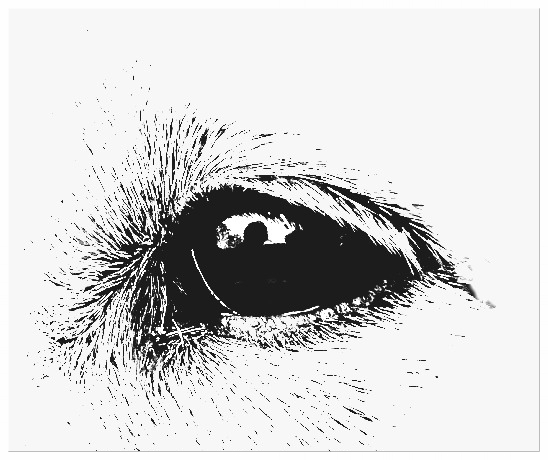 Transforming suffering into tangible acts of hope and peaceful social activism. We support acts of creativity that derive from questioning and/or suffering our social, economic and political systems, and are designed to accomplish specific acts of change; i.e., make the world a better place.
An Earth Movement for likeminded holistic individuals. "We rarely take notice of the impact that the world has on us, and we have on the world. It is time for everyone to experience universal love and energy."
What we have is an understanding that the changes we need or seek in our lives often require transcending the most familiar of forms, physical, social, and psychological. Our venues are lovely, sure, but more lovely is our ability to synthesize knowledge from all disciplines and world views while resisting cliches at all levels. You'll learn from latest scientific research and most ancient wisdom, and how to incorporate this learning back home. We believe in everyone's right to be healthy (including all living creatures) and define that for themselves.
Let's Start Something GREAT

Say Hello!